Jörg Birhance, Conducting
---
---
---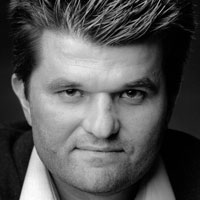 ---
Not everyone is aware of how far Haydn, as the creator of the symphony itself, also set the foundation for the profession of conducting. It is not so much a matter of the technical mastery of works that often did not yet call for a conductor, but of the understanding of the symphonic, for which no one is a better teacher than Joseph Haydn. As Hans Swarowsky said, everything that appears later in symphonic music is already laid out in Haydn and is therefore an essential element for the understanding and mastering of our profession.
---
Repertoire:
Joseph Haydn:
Symphony no. 34 in d
Symphony no. 51 in Bb
Symphony no. 52 in c
Symphony no. 55 in Eb "Der Schulmeister"
---
---
Program:
Conducting Piano
Rehearsals and concert with WienSinfonietta (Winds: 2-2-1, Strings 3-3-2-2-1)
Observation of Form as Movement / Bar Group / Gestalt (after Constantin Bugeanu, N.B.: Chapter II. from "The Observation of Form" is recommended as preparation for the method of study)
Conducting technique (Functional technique after Sergiu Celibidache)
Melos, Tempo, stylistic aspects, rehearsal technique
Day 1-3: 09:30-12:30, 14-17 preparatory part, conducting Piano
Day 4-6: 10-13 Rehearsal with WienSinfonietta
Day 7: 11:00 Concert in Laudon Palace Freskensaal
The course is designed for 6-10 active conductors. No age limit. Please note study and conducting experience in the online application form.
MOS Don Giovanni: For conducting participants of the MOS Don Giovanni Project the participation at this course is included without extra fee.
Workshop Languages: German, English, Spanish, French
Video: rehearsals and performance will be video recorded; every participant will receive a copy for private use (copyright remains with EMIV).
Course Fee:

Deposit payment (as part of the course fee): EUR 600
Regular Course (register and pay until June 01, 2023): EUR 1200

Passive Fee:
Application Deadline Course: 01 June 2023
Late application only upon availability of spots/waiting list
Please also note: assistant conductors opportunity for Mozart Opera Studio, Don Giovanni