Jörg Birhance, Conducting
---
---
WienSinfonietta
---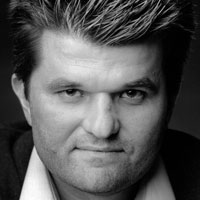 ---
Program and Repertoire:
Joseph Haydn: Sinfonia No. 60 in C, per la commedia intitolata 'Il Distratto'
Joseph Haydn: Sinfonia No. 64 in A, 'Tempora mutantur' (Edition: both UE-Haydn-Mozart-Press)
Wolfgang Amadeus Mozart: Sinfonie in D KV 181 (NMA Bärenreiter)
Anton Webern: 5 Movements, op. 5, version for String Orchestra (1909/1929) (Edition: UE)
Egon Wellesz: Music for String Orchestra in one Movement, op. 91 (Edition: Doblinger)
Theoretical Part:
Analysis
Conducting technique (after Sergiu Celibidache)
Observation of form as movement (after Constantin Bugeanu)
Bar group analysis
Tempo, stylistic aspects, rehearsal technique
Practical Part: Rehearsals and concert with WienSinfonietta (2 Ob, Fag, 2 Cor, Strings 4-3-2-2-1)
N.B.: EMIV can help to purchase the scores, please contact our administration in case.
Schedule:

Day 1: 10-13, 14:30-17:30 Theoretical part

Day 2-4: 10-13 Rehearsal with WienSinfonietta, 14:30-17:30 debriefing session and theoretical part
Day 5: 11:00 Matinée concert in Laudon Palace Freskensaal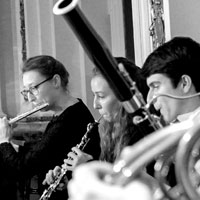 ---
Workshop Languages: German, English, Spanish, French
Video: rehearsals and performance will be recorded with one camera; every participant will receive a copy for private use (copyright remains with EMIV).
Course Fee:

Deposit payment (as part of the course fee): EUR 500
Early Bird (register and pay until March 15, 2019): EUR 900
Regular Course (register and pay until June 01, 2019): EUR 1050

Application Deadline: 01 June 2019
Click here to register