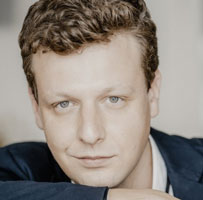 ---
Intensive Course: A maximum of 7 participants will be accepted to this course.
Program and Preparation: the international concert repertoire. At least 3 works by different composers are recommended.
Qualification: adequate mastery of the instrument. Please send in a web-based tone/video document along with your application.
Languages: German, English
Course Fee:

Deposit payment (as part of the course fee): EUR 300
Early Bird (register and pay until March 15, 2022): EUR 600
Regular Course (register and pay until June 01, 2022): EUR 640
Online Course: EUR 520
Passive participation: EUR 220

Application Deadline:

01 June 2023

Late application upon availability of spots/waiting list
Location: This course will take place in our studios at

 

Casino Zögernitz, Döblinger Hauptstr. 76, A-1190 Wien.
Please see here our Conditions of Participation.