[vc_row padding_top="0px" padding_bottom="0px"][vc_column fade_animation_offset="45px" width="1/4″]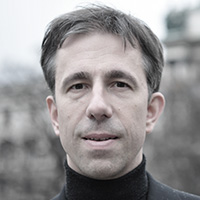 [/vc_column][vc_column fade_animation_offset="45px" width="1/4″]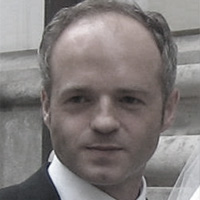 [/vc_column][vc_column fade_animation_offset="45px" width="1/4″]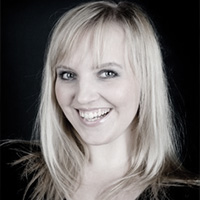 [/vc_column][/vc_row][vc_row padding_top="0px" padding_bottom="0px"][vc_column fade_animation_offset="45px" width="1/1″]
Benjamin Britten: The Little Sweep
– Postponed to 2018 –
For Chrildren age 8 – 14
Johannes Mertl, Conductor
Karl Wenninger, Stage Director
Barbara Kier, Pedagogue
[/vc_column][/vc_row][vc_row padding_top="0px" padding_bottom="0px"][vc_column fade_animation_offset="45px" width="1/1″]
Johannes Mertl
studied piano, voice and conducting at Bruckner Music University in Linz. After three years Kapellmeister with Wiener Sängerknaben and numerous tours to Japan, USA, Canada, Germany, Israel, Belgium and México, he worked at Opera School of Bruckner Music University Linz, Brucknerfest Linz and Landestheater Linz.
After his engagement at Opera Graz he is now the Director of the Opera School of Vienna Staatsoper, responsible for the Children's Choir and Children's Opera productions.
---
Karl Wenninger
was born in Salzburg and studied at Schauspielstudio Gmelin in Munich, Germany.
He has played the lead in such productions as Woyzeck, Adolf Eichmann and Landvermesser K., etc.  He has worked in numerous theatres in Europe (Pygmalion and OFF-theatre in Vienna, Salzburger Festspielen, Romanian national theatre Giurgiu, city theatre Krakow in Poland and so on).
He is a member of Theaterzeit Freistadt ensemble since 2012. The ensemble received Bank Austria 2012 artists' award and 2013 Upper Austria big artists' award for stage performance (Bank-Austria-Kunstpreis 2012 and Großer Bühnenkunstpreis des Landes Oberösterreich 2013).
Besides recording radio dramas, Karl Wenninger has played in movies and tv-series such as "CopStories" (2015), Elvis' Himmelfahrt (2014), "Romy" (2008), "Auftrag für Zwei" (2011) and "Es kann nichts passieren" (2012).
Since 2011, he is teaching acting and stage performance at Vienna State Opera's school for children. He has worked in productions of "Pollicino" (2012), "Das Städchen Drumherum" (2013), "Undine" (2015) and "Patchwork" (January 2017).
---
From early childhood on music is the centre of the life of
Barbara Kier
. She studied pedagogy at Vienna University and Musical and Operetta at Vienna Conservatorium of Music and Arts.
Beside her appearances on Vienna's stages like Burgtheater, Staatsoper and Ronacher Theatre she works as theatre pedagogue for children.
[/vc_column][/vc_row][vc_row padding_top="0px" padding_bottom="0px"][vc_column fade_animation_offset="45px" width="1/1″]
Program: Benjamin Britten's opera The little sweep will be studied musically and on stage. The stage performance is taking place on July 16 in Laudon Palace, Festival Hall.
Daily schedule: Rehearsals will take place daily from 9:30 a.m. to 4 p.m. Rehearsing music and stage performance will be completed by supervised free time. Joint lunch at the nearby Greek restaurant "El Greco" (not included in the course fee).
Preparation: The parts will be send out to the participants to prepare.
Qualification: Adequate mastery of voice. Age from 8-14 years.
Languages: German, English
[/vc_column][/vc_row][vc_row padding_top="0px" padding_bottom="0px"][vc_column fade_animation_offset="45px" width="1/1″]
Terms and conditions of participation
[/vc_column][/vc_row][vc_row padding_top="0px" padding_bottom="0px"][vc_column fade_animation_offset="45px" width="1/1″][/vc_column][/vc_row][vc_row padding_top="0px" padding_bottom="0px"][vc_column fade_animation_offset="45px" width="1/1″][/vc_column][/vc_row]