[vc_row padding_top="0px" padding_bottom="0px"][vc_column fade_animation_offset="45px" width="1/4″]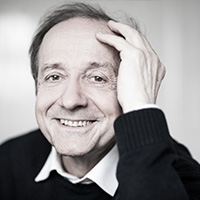 [/vc_column][vc_column fade_animation_offset="45px" width="3/4″]
Cello
[/vc_column][/vc_row][vc_row padding_top="0px" padding_bottom="0px"][vc_column fade_animation_offset="45px" width="1/2″]
05 – 09 August
Alejandro Picó-Leonís, Piano
[/vc_column][vc_column fade_animation_offset="45px" width="1/2″][/vc_column][/vc_row][vc_row padding_top="0px" padding_bottom="0px"][vc_column fade_animation_offset="45px" width="1/1″]
Miklós Perényi is without doubt one of the greatest living artists on his instrument. He studied with Pablo Casals, Miklós Zsamboki, Enrico Mainardi and Ede Banda. In 1963 Miklós Perényi won the Pablo Casals International Cello Competition in Budapest.
Since 1974 he has been teaching at the Budapest Franz Liszt Academy, since 1980 as a professor. He was awarded the Kossuth Prize in 1980 and the Bartòk-Pasztory Prize in 1987 for his musical achievements. His career as a soloist continues to bring him to all the great music centres of the world and to numerous international music festivals.
His repertoire includes works from the 17th century to the present, which he performs at numerous concerts either with orchestras, in solo or duet recitals or at chamber music events. The composition of works for smaller and larger ensembles and cello is a further main aspect of his activity. Numerous recordings, including with Hungaroton and ECM, for instance recently together with András Schiff, Beethoven's complete works for piano and cello.
[/vc_column][/vc_row][vc_row padding_top="0px" padding_bottom="0px"][vc_column fade_animation_offset="45px" width="1/1″]
Intensive Course: A maximum of 8 participants will be accepted to this course.
Program and Preparation: the international concert repertoire. At least 3 works by different composers are recommended.
Qualification: adequate mastery of the instrument. Please send in a web-based tone/video document along with your application.
Languages: German, Hungarian, English
[/vc_column][/vc_row][vc_row padding_top="0px" padding_bottom="0px"][vc_column fade_animation_offset="45px" width="1/1″]
Terms and conditions of participation
[/vc_column][/vc_row][vc_row padding_top="0px" padding_bottom="0px"][vc_column fade_animation_offset="45px" width="1/1″]
Dates
| | | | | |
| --- | --- | --- | --- | --- |
| August 5, 2018 | to | August 9, 2018 | | |
Prices
| | |
| --- | --- |
| Early bird | €590,00 |
| Regular course | €630,00 |
| Late registration | €630,00 |
| Passive Participation | €220,00 |
More
| | | |
| --- | --- | --- |
| August 5, 2018 - August 9, 2018 | | |
| Early bird | €590,00 | |
| Regular course | €630,00 | |
| Late registration | €630,00 | |
| Passive Participation | €220,00 | |
[/vc_column][/vc_row]