[vc_row padding_top="0px" padding_bottom="0px"][vc_column fade_animation_offset="45px" width="1/4″]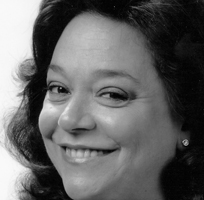 [/vc_column][vc_column fade_animation_offset="45px" width="3/4″]
Voice: Lied, Oratorium, Opera
[/vc_column][/vc_row][vc_row padding_top="0px" padding_bottom="0px"][vc_column fade_animation_offset="45px" width="1/2″]
22 – 29 July
Joëlle Bouffa, Piano
[/vc_column][vc_column fade_animation_offset="45px" width="1/2″][/vc_column][/vc_row][vc_row padding_top="0px" padding_bottom="0px"][vc_column fade_animation_offset="45px" width="1/1″]
Claudia Visca graduated from The Curtis Institute of Music in Philadelphia. She was a Fulbright Scholar to Vienna, specializing in the vocal works of Mozart.Over the past 26 years she has guested in more than 25 opera houses of Europe (including those in the cities of Amsterdam, Berlin, Cologne, Geneva, Munich, Salzburg, Zurich) and has sung 2000 performances in over 75 operatic, operetta and musical roles.
She has performed with such renown musicians as Rudolf Serkin, Yo Yo Ma, members of the Guarneri Quartet, Eugene Ormandy, Istvan Kertesz, Sandor Vegh, Bruno Canino, Salvatore Accardo, The Rome String Quartet, Jean-Paul Rampal, Jose Carreras, Placido Domingo, etc.
She is Professor of Voice at the Music Academy, Cologne and the University for Music and Performing Arts, Vienna. She gives international master classes in vocal technique and interpretation. A special highlight of her career was to sing "Maria" in West Side Story, conducted by the composer, Leonard Bernstein.
[/vc_column][/vc_row][vc_row padding_top="0px" padding_bottom="0px"][vc_column fade_animation_offset="45px" width="1/1″]
Program: Lied, oratorio and opera from the international repertoire
To be prepared: selected freely and memorized from the following program: 6-9 Lieder and arias from opera, oratorio and concert. One ore more pieces from Viennese Classics are recommended.
Qualification: adequate mastery of vocal technique. Please send in a web-based tone/video document along with your application.
Languages: German, English
[/vc_column][/vc_row][vc_row padding_top="0px" padding_bottom="0px"][vc_column fade_animation_offset="45px" width="1/1″]
Terms and conditions of participation
[/vc_column][/vc_row][vc_row padding_top="0px" padding_bottom="0px"][vc_column fade_animation_offset="45px" width="1/1″]
Dates
| | | | | |
| --- | --- | --- | --- | --- |
| July 22, 2018 | to | July 29, 2018 | | |
Prices
| | |
| --- | --- |
| Early bird | €590,00 |
| Regular course | €630,00 |
| Late registration | €630,00 |
| Passive participation | €220,00 |
More
| | | |
| --- | --- | --- |
| July 22, 2018 - July 29, 2018 | | |
| Early bird | €590,00 | |
| Regular course | €630,00 | |
| Late registration | €630,00 | |
| Passive participation | €220,00 | |
[/vc_column][/vc_row]