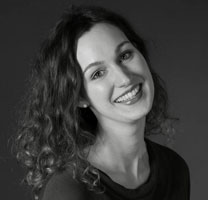 ---
Body Work for Musicians
Every instrumental performance poses great demands on our bodies. Often due to the asymmetrical playing postures, musicians complain about tensions, especially in the back, shoulder and neck area. Special exercises can help us to reduce and prevent these tensions.
In order to start the practice day fit and moved, warm ups and cool downs are offered, which can be embedded into the daily music-making routine. For this there are especially exercises for the neck, shoulder girdle, arms, wrists and back, which can be done not only at home, but also in the dressing rooms or backstage directly before a performance ("backstage stretches") and loosening and stretching exercises, which can be done in between, for example during a rehearsal on the spot ("onstage stretches").
Through the conscious occupation with posture and erection (dynamic standing and sitting), a differentiated body perception or perception of the musculoskeletal system and with relaxation and activation exercises, we can increase our well-being. This gives us more security on the podium, improves our concentration and body presence and has a more authentic effect.
It is important in everyday music-making not only to constantly optimise one's playing technique on the instrument, but also to refine one's own body perception and to include the body in instrumental playing. In this way, an attentive handling of one's own body and a (preventive) awareness can be created in order to be able to make music throughout one's life with a good body feeling, lightness and, above all, health!
Languages: German, English
Course Fee:

This course is integral part of the Viola master course with Gertrud Weinmeister.
For all others, every group session: EUR 15,- or for all six morning sessions EUR 60
Individual sessions on request.
Booking possible on 29 July between 9:30 and 10 a.m. in our office at Laudon Palace
Please see here our Conditions of Participation.