---
Career Portfolio - Entrepreneurship - Resilience
---
---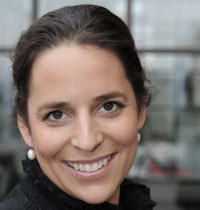 ---
Portfolio Class
60 Minutes interaktive Keynote, 30 Minutes Q & A
Stefanie will offer an interactive 45 minutes open masterclass/workshop on what it can entail to be a "21st century's artist" and what it means to develop a portfolio career in the arts. This class is followed by a 15 minutes q&a where we will be talking about how to become the complete version of who you can be - artistically, personally, musically and where it comes to your individual core message as a musician. The art of how to make a program dramaturgically sensible and how to maybe even include some bit of staging and choreography will also be topic of this class. We will discover the principal of the "golden circle" and what this can mean to your own original artistry and choice of progam.
As a follow up, you can schedule individual 45 minutes one on one sessions where we can throw around ideas, dive deep into your own artists' vision and mission statement and discover how to bring your very own program or artistic idea and dream to life. (methods include: human centred design, resourced based thinking, golden circle, resilience, program design, dramaturgy, vision/mission statement, lean canvas etc.) Bring yourself, some ideas or projects, any program you d like to bring to life- and a notepad. Be open and curious - let's find your voice!
Entrepreneurship Exploration
60 Minutes interaktive Keynote, 30 Minutes Q & A
Explore ways of thinking as an entrepreneur.
This course is meant to prepare musicians to think entrepreneurially about their profession – to see themselves as entrepreneurs, ready to enter a rapidly-changing musical landscape. As any working artist will tell you, there is no obvious path to "make it" in this world. Artists everywhere wake up every day and think about what they need to do to build their career and make a living doing what they are passionate about. Hopefully with this class you will get the courage to start your journey of musical entrepreneurship with some concrete skills and, more importantly, with a broader understanding of what you are uniquely capable of. Based on the Pod-Cast "How I built this" by Guy Raz an the book "The first mile" some preparation work of about 45-75 minutes is required to participate in this class. We will explore how other big names have made it - their challenges and process are greta inspirations to anything you'd like to do!
Finding "your" Resilience
60 Minutes interaktive Keynote, 30 Minutes Q & A
This workshop will focus on psychology, mindset and tools to address fear, anxiety, worry and find ways to thrive even in the unknown and uncertainty of our times.
Stefanie will work with participants through lecture and experiential exercises to help increase resilience and resourcefulness, personally and professionally.
What you can expect from our work is a deeper understanding of your strengths and weaknesses and how we as artists understand what the terms self-care and resilience actually mean in daily life. This work can expand your ability to apply all the gifts this course has to offer so they become integrated into your lives both on and off the stage. Be brave and ready to open up, this class depends on your input an doherty with yourself.
Participants can be at any stage if their career. We can accommodate a range of experience.
Languages: German, English
Course Fee:

Workshop complete: 60 EUR
Separate Parts: 25 EUR each
Individual Follow-up (only together with the workshop): on request
Please see here our Conditions of Participation.