---
---
Ion Storojenco, Assistant
---
---
Please note: Due to changes in the schedule of Salzburger Festspiele, Peter Somodári will teach online. However, his assistant Ion Storojenco, will teach additionally in Laudon Palace, where the participants can also use our facilities to receive their online classes.
---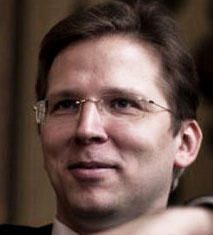 ---
Intensive Course: A maximum of 10 participants will be accepted to this course.
Program and Preparation: the international concert repertoire. At least 3 works by different composers are recommended. In 2020, of course, the oeuvre of the annual patron Ludwig van Beethoven will be the focus of our Summer Academy. We therefore recommend that you prepare at least one of his compositions for your course.
Qualification: adequate mastery of the instrument. Please send in a web-based tone/video document along with your application.
Languages: German, Hungarian, English
Course Fee:

Deposit payment (as part of the course fee): EUR 300
Early Bird (register and pay until March 15, 2020): EUR 590
Regular Course (register and pay until June 15, 2020): EUR 630
Online Course: EUR 490
Passive participation: EUR 200

Application Deadline: 15 June 2020
Please see here our Conditions of Participation.