[vc_row padding_top="0px" padding_bottom="0px"][vc_column fade_animation_offset="45px" width="1/4″]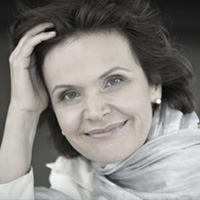 [/vc_column][vc_column fade_animation_offset="45px" width="1/4″]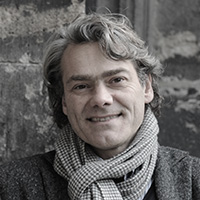 [/vc_column][vc_column fade_animation_offset="45px" width="2/4″]
Lied
[/vc_column][/vc_row][vc_row padding_top="0px" padding_bottom="0px"][vc_column fade_animation_offset="45px" width="1/2″]
For Singers, Pianists and Lied-Duos
[/vc_column][vc_column fade_animation_offset="45px" width="1/2″][/vc_column][/vc_row][vc_row padding_top="0px" padding_bottom="0px"][vc_column fade_animation_offset="45px" width="1/1″]
Ruth Ziesak
studied at the Academy of Music and Performing Arts in Frankfurt am Main under Elsa Cavelti. Numerous competition successes, including the first prizes at the Deutscher Musikwettbewerb and the renowned International Vocal Competition 's Hertogenbosch, quickly paved the way for an international career. Meanwhile she has also been appointed a Professor of Singing at the Saar Academy of Music.
Read more about Ruth here.
---
Munich-born
Gerold Huber
was awarded a scholarship to study piano under Friedemann Berger at the Musikhochschule in Munich. He also attended Dietrich Fischer-Dieskau's lied class in Berlin. In 1998 he was awarded the Prix International Pro Musicis in Paris / New York together with baritone Christian Gerhaher, his regular duo partner since their joint schooldays. In 2001 he was a prize-winner at the Johann Sebastian Bach International Piano Competition in Saarbrücken.
Read more about Gerold here.
[/vc_column][/vc_row][vc_row padding_top="0px" padding_bottom="0px"][vc_column fade_animation_offset="45px" width="1/1″]
Program: Course for Lied, Lied accompaniment and interpretation for Lied-Duos, Singers and Pianists with special emphasis on the German Lied repertoire
Preparation: 3-5 works of German Lied Repertoire
Qualification: The application is possible as Lied-Duo, Singer or Pianist. Along with the application, please send in an audio or video document of two songs (mp3, dvd, youtube).
Languages: German, English
[/vc_column][/vc_row][vc_row padding_top="0px" padding_bottom="0px"][vc_column fade_animation_offset="45px" width="1/1″]
Terms and conditions of participation
[/vc_column][/vc_row][vc_row padding_top="0px" padding_bottom="0px"][vc_column fade_animation_offset="45px" width="1/1″][/vc_column][/vc_row][vc_row padding_top="0px" padding_bottom="0px"][vc_column fade_animation_offset="45px" width="1/1″][/vc_column][/vc_row][vc_row padding_top="0px" padding_bottom="0px"][vc_column fade_animation_offset="45px" width="1/1″][/vc_column][/vc_row]