[vc_row padding_top="0px" padding_bottom="0px"][vc_column fade_animation_offset="45px" width="1/4″]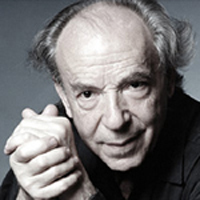 [/vc_column][vc_column fade_animation_offset="45px" width="3/4″]
Piano
[/vc_column][/vc_row][vc_row padding_top="0px" padding_bottom="0px"][vc_column fade_animation_offset="45px" width="1/2″]
23 – 27 July
[/vc_column][vc_column fade_animation_offset="45px" width="1/2″][/vc_column][/vc_row][vc_row padding_top="0px" padding_bottom="0px"][vc_column fade_animation_offset="45px" width="1/1″]
The Viennese-born living Piano legend has been performing in concert halls around the world already for six decades. Furtwängler and Karajan supported the highly-talented musician, who himself has been passing on the tradition of Edwin Fischer's masters courses.
He remains an honored regular guest at the world's most important music festivals, and has over 200 recordings to his name. Throughout his career it has always been important to him to think about music, study autographs and first editions, and understand the way each piece functions.
Despite his full concert schedule, he remains dedicated to teaching the young generation of pianists and is a sought-after juror for numerous piano competitions. He is uniquely qualified for transmitting the deep understanding of, among others, Viennese classics.
[/vc_column][/vc_row][vc_row padding_top="0px" padding_bottom="0px"][vc_column fade_animation_offset="45px" width="1/1″]
Intensive Course: A maximum of 5 participants will be accepted to this course.
Program and Preparation: the international concert repertoire. At least 3 works by different composers, one work from Viennese Classics.
Qualification: adequate mastery of the instrument. Please send in a web-based tone/video document along with your application.
Languages: German, English
[/vc_column][/vc_row][vc_row padding_top="0px" padding_bottom="0px"][vc_column fade_animation_offset="45px" width="1/1″]
Terms and conditions of participation
[/vc_column][/vc_row][vc_row padding_top="0px" padding_bottom="0px"][vc_column fade_animation_offset="45px" width="1/1″]
Prices
| | |
| --- | --- |
| Early bird | €590.00 |
| Regular course | €630.00 |
| Passive Participation | €220.00 |
More
| | | |
| --- | --- | --- |
| July 23, 2017 - July 27, 2017 | | |
| Early bird | €590.00 | |
| Regular course | €630.00 | |
| Passive Participation | €220.00 | |
[/vc_column][/vc_row]