[vc_row padding_top="0px" padding_bottom="0px"][vc_column fade_animation_offset="45px" width="1/4″]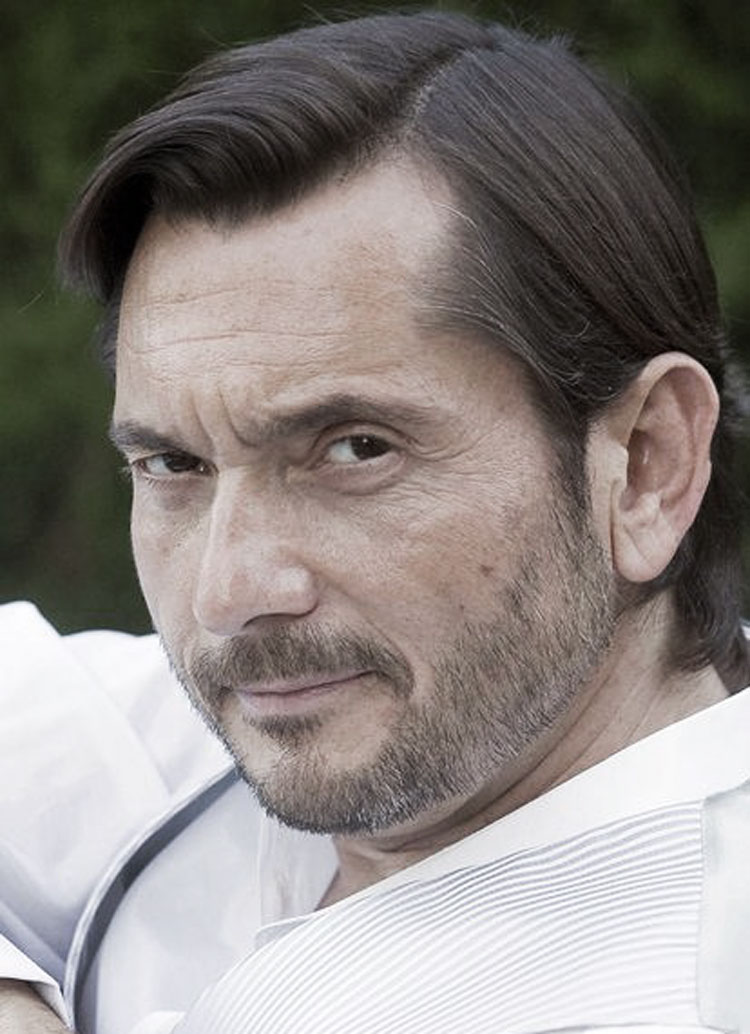 [/vc_column][vc_column fade_animation_offset="45px" width="3/4″]
Guitar
[/vc_column][/vc_row][vc_row padding_top="0px" padding_bottom="0px"][vc_column fade_animation_offset="45px" width="1/2″]
15 – 19 July
[/vc_column][vc_column fade_animation_offset="45px" width="1/2″][/vc_column][/vc_row][vc_row padding_top="0px" padding_bottom="0px"][vc_column fade_animation_offset="45px" width="1/1″]
José María Gallardo del Rey made his debut in Seville at the age of nine and since then has been garnering the greatest hits from audiences and critics around the world.
Artist of formation and musical knowledge unusual in the world of the guitar, he is the most demanded soloist and programmed by the orchestras of the whole world. Directors and musicians confirm him unanimously as a reference guitarist.
His training as a classical guitarist has been enriched by his intense relationship with the world of Flamenco. The combination of both styles has created a unique way to interpret and understand Spanish music. Hence, he collaborated in projects like "Pasión Española", with Plácido Domingo (Latin Grammy 2008), "Habanera Gipsy", with Elina Garança (2010), "Caprichos Líricos", with Teresa Berganza (1996) or as director and artistic advisor of Paco de Lucía in his debut with the Concierto de Aranjuez (1990).
He collaborated with conductors such as Sir Neville Mariner, Philippe Entremont, Frübeck de Burgos, John Axelrod, Josep Pons, Leo Brouwer, Karel Mark Chichón, and with orchestras like ONE, Royal Philarmonic, RAI Orchestra, Hong Kong Philharmonic, Tonhalle of Zurich, London Philharmonic, National Orchestra of Belgium and Radio Philharmony Saarbrücken.
As a soloist, composer, chamber musician or musical director, he has performed in theaters such as Carnegie Hall, Tokyo Opera House, Vienna's Konzerthaus, the Champs Elysees and Paris Opera, Bucharest Athenaeum, Walt Disney Auditorium in Los Angeles, Sadler Wells and Cadigan Hall of London, National Auditorium of Madrid, Palau de la Música de Valencia, Seoul Concert Hall, Birmingan Symphony Hall, Osaka Concert Hall, Auditorium of Rome, etc.
He and teaches master classes in music universities around the world, such as the Mannes Conservatory of Music in New York, Northridge University in Los Angeles, Córdoba Guitar Festival, Santander's UIMP or "Proyecto Canción Española" in Granada, among others. He is Musical Ambassador of Spain and Artist of Deutsche Grammophon.
[/vc_column][/vc_row][vc_row padding_top="0px" padding_bottom="0px"][vc_column fade_animation_offset="45px" width="1/1″]
Program and Preparation: the international concert repertoire.
Qualification: adequate mastery of the instrument. Please send in a web-based tone/video document along with your application.
Languages: Spanish, English
[/vc_column][/vc_row][vc_row padding_top="0px" padding_bottom="0px"][vc_column fade_animation_offset="45px" width="1/1″]
Terms and conditions of participation
[/vc_column][/vc_row][vc_row padding_top="0px" padding_bottom="0px"][vc_column fade_animation_offset="45px" width="1/1″]
More
| | | |
| --- | --- | --- |
| July 15, 2018 - July 19, 2018 | | |
[/vc_column][/vc_row]