[vc_row padding_top="0px" padding_bottom="0px"][vc_column fade_animation_offset="45px" width="1/4″]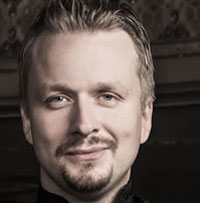 [/vc_column][vc_column fade_animation_offset="45px" width="3/4″]
Piano
[/vc_column][/vc_row][vc_row padding_top="0px" padding_bottom="0px"][vc_column fade_animation_offset="45px" width="1/2″]
08 – 12 July
[/vc_column][vc_column fade_animation_offset="45px" width="1/2″][/vc_column][/vc_row][vc_row padding_top="0px" padding_bottom="0px"][vc_column fade_animation_offset="45px" width="1/1″]
Russian pianist Ilya Yakushev, with many awards and honors to his credit, has performed in various prestigious venues worldwide, including Great Philharmonic Hall (St. Petersburg), Victoria Hall (Singapore), Weill Recital Hall at Carnegie Hall (New York), Davies Symphony Hall (San Francisco), and Sejong Performing Arts Center (Seoul, Korea). His performances with orchestra include those with the Mariinsky Theatre Orchestra, St. Petersburg Philharmonic, San Francisco Symphony, BBC Concert Orchestra, Boston Pops, Rochester Philharmonic, Utah Symphony, and many others.
Ilya Yakushev regularly teaches master classes at universities as well as several summer festivals and institutes in the United States and Mexico.
Mr. Yakushev attended the Rimsky-Korsakov College of Music in his native St. Petersburg, Russia, and subsequently came to New York City to attend Mannes College of Music where he studied with legendary pianist Vladimir Feltsman.
Ilya Yakushev is a Yamaha artist.
[/vc_column][/vc_row][vc_row padding_top="0px" padding_bottom="0px"][vc_column fade_animation_offset="45px" width="1/1″]
Intensive Course: Daily lessons for a maximum of 10 accepted participants.
Program and Preparation: the international concert repertoire. At least 3 works by different composers, one work from Viennese Classics is recommended.
Qualification: adequate mastery of the instrument. Please send in a web-based tone/video document along with your application.
Languages: English, Russian
[/vc_column][/vc_row][vc_row padding_top="0px" padding_bottom="0px"][vc_column fade_animation_offset="45px" width="1/1″]
Terms and conditions of participation
[/vc_column][/vc_row][vc_row padding_top="0px" padding_bottom="0px"][vc_column fade_animation_offset="45px" width="1/1″]
More
| | | |
| --- | --- | --- |
| July 8, 2018 - July 12, 2018 | | |
[/vc_column][/vc_row]