[vc_row padding_top="0px" padding_bottom="0px"][vc_column fade_animation_offset="45px" width="1/4″]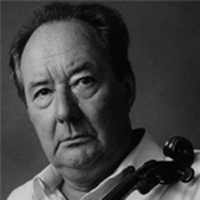 [/vc_column][vc_column fade_animation_offset="45px" width="3/4″]
Violin
[/vc_column][/vc_row][vc_row padding_top="0px" padding_bottom="0px"][vc_column fade_animation_offset="45px" width="1/2″]
08 – 15 July
Alan Brown, Piano
[/vc_column][vc_column fade_animation_offset="45px" width="1/2″][/vc_column][/vc_row][vc_row padding_top="0px" padding_bottom="0px"][vc_column fade_animation_offset="45px" width="1/1″]
As one of the living legends of violin teaching, Igor Ozim was born in Ljubljana, Slovenia. After finishing his studies at the Musikhochschule he studied with Max Rostal in London, where in 1951 he also the Carl Flesch Prize won. After winning the 1953 ARD Competition, he began an intense concert activity in Europe and overseas.His vast repertoire includes some 60 violin concertos and numerous chamber works. Many contemporary works of which he has premiered are dedicated to him.
He has performed with major orchestras such as the Berlin Philharmonic, the London Philharmonic Orchestra, the London Symphony Orchestra, the Warsaw Philharmonic, the BBC Orchestra and numerous radio orchestras.
Igor Ozim records with classical and contemporary works. As one of the most sought-after violin teacher in Europe and the world, he taught at the Cologne University of Music, at the Hochschule für Musik in Bern, and since 2002 at the Mozarteum Salzburg. He gives master classes around the world and is a jury member of many important competitions.
[/vc_column][/vc_row][vc_row padding_top="0px" padding_bottom="0px"][vc_column fade_animation_offset="45px" width="1/1″]
Program and Preparation: the international concert repertoire. At least 3 works by different composers, one work from Viennese Classics is recommended.
Qualification: adequate mastery of the instrument. Please send in a web-based tone/video document along with your application.
Languages: German, French, English, Slovenian
[/vc_column][/vc_row][vc_row padding_top="0px" padding_bottom="0px"][vc_column fade_animation_offset="45px" width="1/1″]
Terms and conditions of participation
[/vc_column][/vc_row][vc_row padding_top="0px" padding_bottom="0px"][vc_column fade_animation_offset="45px" width="1/1″]
Dates
| | | | | |
| --- | --- | --- | --- | --- |
| July 8, 2018 | to | July 15, 2018 | | |
Prices
| | |
| --- | --- |
| Early bird | €590,00 |
| Regular course | €630,00 |
| Late registration | €630,00 |
| Passive Participation | €220,00 |
| Three Saint Kings Special | €530,00 |
More
| | | |
| --- | --- | --- |
| July 8, 2018 - July 15, 2018 | | |
| Early bird | €590,00 | |
| Regular course | €630,00 | |
| Late registration | €630,00 | |
| Passive Participation | €220,00 | |
| Three Saint Kings Special | €530,00 | |
[/vc_column][/vc_row]