[vc_row padding_top="0px" padding_bottom="0px"][vc_column fade_animation_offset="45px" width="1/4″]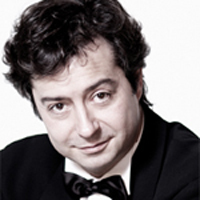 [/vc_column][vc_column fade_animation_offset="45px" width="3/4″]
Piano
[/vc_column][/vc_row][vc_row padding_top="0px" padding_bottom="0px"][vc_column fade_animation_offset="45px" width="1/2″]
24 July – 02 August
[/vc_column][vc_column fade_animation_offset="45px" width="1/2″][/vc_column][/vc_row][vc_row padding_top="0px" padding_bottom="0px"][vc_column fade_animation_offset="45px" width="1/1″]
Fabio Bidini received his first piano lessons at the age of five, and already half year later he played his first public concert.
His success at the Busoni and at the Van Cliburn International Piano Competitions opened him the door to a constantly growing international career.Fabio Bidini now is recognized as one of the foremost young pianist to have emerged from Italy since the days of Michelangeli.
His outstanding piano playing that combines technical wizardry with poetic lyricism and his fascinating culture of the attack of the keyboard brought him to have a glowing London debut in the Barbican Center with the London Symphony Orchestra under the baton of Michael TilsonThomas. Shortly after, he had his highly acclaimed North American debut with the Atlanta Symphony Orchestra under Joel Levi. Since then Fabio Bidini is a frequent guest of the best orchestras worldwide playing in the world´s most famous halls.
He was repeatedly invited to perform at prestigious festivals (Tuscan Sun Festival Cortona/ Napa, Festival Radio France Montpellier Languedoc-Roussillon, La Roque d'Anthéron International Piano Festival, Stern Grove Festival, Arturo Benedetti Michelangeli International Piano Festival/ Brescia and Bergamo, Festival dei due Mondi).
Fabio Bidini is also a demanded chamber music partner for, among others, the American String Quartet, the Janacek Quartett, the Szymanowski Quartet, the Quartetto di Fiesole, Zoltan Kocsis, Nikolaj Znaider, Wolfgang Emanuel Schmidt, Dimitri Ashkenazy and his stable duo partner Sabrina-Vivian Höpcker. Their debut CD with sonatas of S.Prokofieff and R.Strauss was the start of an extensive collaboration with the US-label True Sounds.
In 2005 Fabio Bidini accepted a professorship in the piano departement of the  "Universität der Künste – Berlin".
In 2009 he got appointed "Hochschule für Musik Hanns Eisler" in Berlin and teaches as a professor at this prestigious university since then.
[/vc_column][/vc_row][vc_row padding_top="0px" padding_bottom="0px"][vc_column fade_animation_offset="45px" width="1/1″]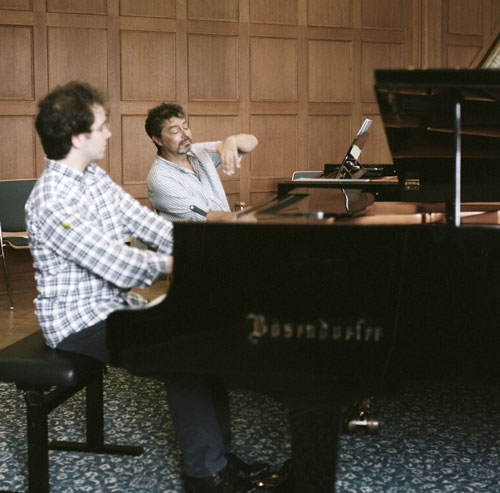 Program and Preparation: the international concert repertoire. At least 3 works by different composers, one work from Viennese Classics is recommended.
Qualification: adequate mastery of the instrument. Please send in a web-based tone/video document along with your application.
Languages: Italian, English
[/vc_column][/vc_row][vc_row padding_top="0px" padding_bottom="0px"][vc_column fade_animation_offset="45px" width="1/1″]
Terms and conditions of participation
[/vc_column][/vc_row][vc_row padding_top="0px" padding_bottom="0px"][vc_column fade_animation_offset="45px" width="1/1″]
Prices
| | |
| --- | --- |
| Early bird | €590.00 |
| Regular course | €630.00 |
| Late registration | €630.00 |
| Passive participation | €220.00 |
More
| | | |
| --- | --- | --- |
| July 24, 2018 - August 2, 2018 | | |
| Early bird | €590.00 | |
| Regular course | €630.00 | |
| Late registration | €630.00 | |
| Passive participation | €220.00 | |
[/vc_column][/vc_row][vc_row padding_top="0px" padding_bottom="0px"][vc_column fade_animation_offset="45px" width="1/1″][/vc_column][/vc_row]