[vc_row padding_top="0px" padding_bottom="0px"][vc_column fade_animation_offset="45px" width="1/4″]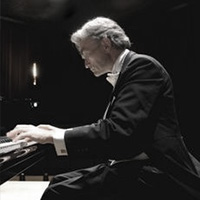 [/vc_column][vc_column fade_animation_offset="45px" width="3/4″]
Piano
Course 23.07 – 02.08, registrations end 15.06.2016
[/vc_column][/vc_row][vc_row padding_top="0px" padding_bottom="0px"][vc_column fade_animation_offset="45px" width="1/1″]
Languages: German, English
Stephan Möller first gained prominence as a prizewinner at the 1985 International Beethoven Competition in Vienna. Since then his concert schedule has taken him to Japan, China, North and South America as well as all over Europe. Performing all the standard repertoire, Stephan Möller has concentrated especially on the interpretation of the Viennese Classics, in particular Beethoven, as well as on Franz Liszt's paraphrases of Wagner opera scenes and his transcriptions of Beethoven Symphonies.
Born in Hamburg, Stephan Möller studied piano and conducting at the Mozarteum in Salzburg. From 1983 to 1989 he worked at the Salzburg Festival with Herbert von Karajan and other world-renowned conductors. Since 1990, he has been teaching at the University for Music and Performing Arts Vienna. He is president of the Vienna International Pianists Association.
[/vc_column][/vc_row][vc_row padding_top="0px" padding_bottom="0px"][vc_column fade_animation_offset="45px" width="1/1″]
Program: the international concert repertoire with special emphasis on the works of Viennese Classics and Second Viennese School
Preparation: at least 3 works by different composers, amongst them at least one from Viennese Classics. For advanced students a piece by a composer of the Second Viennese School would be requested, or a piece from the following composers of the XX. century: Mahler, R. Strauss, Stravinsky, Bartók, Debussy, Britten.
Qualification: adequate mastery of the instrument. Please send in a tone document (CD/DVD/MP3) along with your application.
[/vc_column][/vc_row][vc_row padding_top="0px" padding_bottom="0px"][vc_column fade_animation_offset="45px" width="1/1″]
Terms and conditions of participation
[/vc_column][/vc_row]
Prices
| | |
| --- | --- |
| Regular course | €630.00 |
| Early bird | €590.00 |