Christa Bützberger, Piano
---
01 - 04 August: Seminar tba
---
06 - 12 August: Master Course for Piano & Chamber Music
---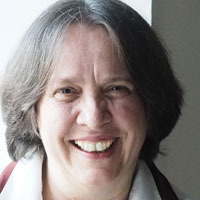 ---
Seminar tba
Structure:
Two sessions of 2 hours each are scheduled every day (planned 10-12 a.m. and 4-6 p.m., tbc.).
The seminar is held via Zoom and is open to all musicians and music lovers. In each session there will be a round table discussion. The students can also intervene with questions.
Total duration: 20 hours.
Languages: German, Italian
Fee: EUR 250, free participation for active participants of the Piano Masterclass
Master Course for Piano and Chamber Music
06 - 12 August
Approach: The course offers the opportunity to get to know the potential of the phenomenological approach in musical practice. The discovery of intersubjectively verifiable structures and laws in the musical experience can liberate technical playing skills at the same time. For chamber music, the phenomenological approach means understanding and getting aware of functional connections between the partners on the basis of a common orientation beyond personal interpretation. In order to deepen the theoretical basics of this method, the course also offers a one-hour daily introduction to phenomenology in connection with music.
Program and Preparation: the international concert repertoire. At least 3 works by different composers, one work from Viennese Classics is recommended. In 2020, of course, the oeuvre of the annual patron Ludwig van Beethoven will be the focus of our Summer Academy. We therefore recommend that you prepare at least one of his compositions for your course.
Qualification: adequate mastery of the instrument. Please send in a web-based tone/video document along with your application.
Languages: German, Italian, French, English
Course Fee:

Deposit payment (as part of the course fee): EUR 300
Early Bird (register and pay until March 15, 2021): EUR 590
Regular Course (register and pay until June 01, 2020): EUR 630
Online Course: EUR 490
Passive participation: EUR 200

Application Deadline:

Extended to

15 June 2021
Please see here our Conditions of Participation.
Click here to register for the Master Course
Click here to register for the Seminar