Christa Bützberger, Piano
---
01 - 04 August: Domenico Scarlatti - La forma delle sonate di Domenico Scarlatti: Una esplorazione fenomenologica (online seminar)
---
06 - 12 August: Master Course for Piano & Chamber Music
---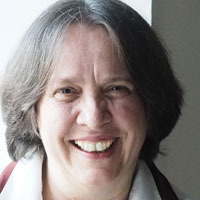 ---
Seminar Domenico Scarlatti:
Die Form der Sonate bei Domenico Scarlatti: Eine phänomenologische Erschließung -
La forma delle sonate di Domenico Scarlatti: Una esplorazione fenomenologica
"Domenico Scarlatti è il più grande musicista soltanto con le sue opere per tastiera. È il contrappuntista più importane d'Italia e unico poeta di Sonate." Heinrich Schenker
In questo seminario online tenteremo di avvicinarci al mistero del miracoloso mondo della Sonata di Domenico Scarlatti, con l'aiuto delle due descrizione delle Sonate in re minore K.9 e in sol maggiore K. 13 di Heinrich Schenker. Utilizzeremo il fondamentale modo di osservazione della forma di C. Bugeanu/A. Lorenz. Quest'ultimo ha dedicato uno studio di estrema importanza all'opera giovanile del padre di Domenico, Alessandro Scarlatti, i risultati del quale saranno di grande aiuto nell'osservazione della forma delle Sonata di Domenico. I partecipanti sono invitati di proporre sonate di loro scelta che, nei limiti del tempo disponibile, saranno studiate insieme con i criteri emersi durante il seminario.
"Domenico Scarlatti ist der größte Musiker allein mit seinen Klavierwerken. Er ist der bedeutendste Kontrapunktiker Italiens und der einzige Dichter von Sonaten." Heinrich Schenker
In diesem Online-Seminar werden wir versuchen, uns dem Geheimnis von Domenico Scarlatti's Wunderwelt der Sonate zu nähern, und zwar mit Hilfe von Heinrich Schenker's zwei Beschreibungen der Sonaten in d-Moll K. 9 und in G-Dur K. 13. Wir werden die fundamentale Art und Weise der Betrachtung der Form von C. Bugeanu/A. Lorenz verwenden. Letzterer hat dem Frühwerk von Domenicos Vater, Alessandro Scarlatti, eine äußerst wichtige Studie gewidmet, deren Ergebnisse bei der Betrachtung der Form von Domenicos Sonaten von großer Hilfe sein werden. Die Teilnehmer sind eingeladen, Sonaten ihrer Wahl vorzuschlagen, die im Rahmen der zur Verfügung stehenden Zeit gemeinsam nach den Kriterien, die sich während des Seminars herauskristallisiert haben, studiert werden sollen.
"Domenico Scarlatti is the greatest musician with his keyboard works alone. He is the most important contrapuntist in Italy and the only poet of Sonatas." Heinrich Schenker
In this online seminar we will attempt to approach the mystery of Domenico Scarlatti's miraculous world of the Sonata, with the help of Heinrich Schenker's two descriptions of the Sonatas in D minor K.9 and in G major K.13. We will use the fundamental way of observation of form by C. Bugeanu/A. Lorenz. The latter has dedicated an extremely important study to the early work of Domenico's father, Alessandro Scarlatti, the results of which will be of great help in observing the form of Domenico's sonatas. Participants are invited to propose sonatas of their choice which, within the limits of available time, will be studied together using the criteria that emerged during the seminar.
Structure:
Daily sessions from each 10 a.m. to 2 p.m.
The seminar is held via Zoom and is open to all musicians and music lovers. In each session there will be a round table discussion. The students can also intervene with questions.
Total duration: 16 hours.
Languages: German, Italian
Fee: EUR 180, free participation for active participants of the Piano Masterclass
Master Course for Piano and Chamber Music
07 - 12 August
Approach: The course offers the opportunity to get to know the potential of the phenomenological approach in musical practice. The discovery of intersubjectively verifiable structures and laws in the musical experience can liberate technical playing skills at the same time. For chamber music, the phenomenological approach means understanding and getting aware of functional connections between the partners on the basis of a common orientation beyond personal interpretation. In order to deepen the theoretical basics of this method, the course also offers a one-hour daily introduction to phenomenology in connection with music.
Program and Preparation: the international concert repertoire. At least 3 works by different composers, one work from Viennese Classics is recommended. In 2020, of course, the oeuvre of the annual patron Ludwig van Beethoven will be the focus of our Summer Academy. We therefore recommend that you prepare at least one of his compositions for your course.
Qualification: adequate mastery of the instrument. Please send in a web-based tone/video document along with your application.
Languages: German, Italian, French, English
Course Fee:

Deposit payment (as part of the course fee): EUR 300
Early Bird (register and pay until March 15, 2021): EUR 590
Regular Course (register and pay until June 01, 2020): EUR 630
Online Course: EUR 490
Passive participation: EUR 220

Application Deadline:

Extended to

15 June 2021
Please see here our Conditions of Participation.
Click here to register for the Master Course
Click here to register for the Seminar