---
---
EMIV_Online Workshop & Master Course
---
---
The Suites for Violoncello solo by Johann Sebastian Bach:
The Cellist's View on Work and Sources
---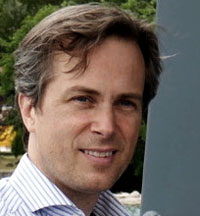 ---
The Suites for Violoncello solo by Johann Sebastian Bach have been part of the core repertoire of the instrument for generations and accompany cellists throughout their lives. This was not always the case. The works written in the second decade of the 18th century were not widely performed during Bach's lifetime, in contrast to the sonatas for solo violin.
The opus has been handed down in four manuscripts. The autograph is lost and it took a hundred years until the first edition was published in print. In the course of the following two centuries more than 100 editions were published.
The master course comprises a workshop and a master class. In the workshop we will explore the issue of how we as present day cellists can approach the sources and will be looking for answers to questions like:
What do we learn by comparing the sources and what remains concealed?
What do we learn from them for our performance?
How far can we approach Bach's intention?
How far is the search for an " Urtext" possible and worthwhile?
We do not claim to be providing the ultimate scientific answer to these questions. The special opportunity lies in immersing oneself in the matter on the grounds of the problems raised, in the reciprocity of theory and practice, of original and its application, i.e. of musical notation and its truthful realisation.
Workshop: No limit of participants. Since the Master Course is integral part, all participants of the workshop are also listeners at the Master Course
Master course: A maximum of 5 active participants will be accepted to this course. After every lesson there will be possibility for discussion and questions.
Program and Preparation: The suites for Cello by Johann Sebastian Bach. Every student should prepare at least two different suites.
Qualification: adequate mastery of the instrument. Please send in a web-based tone/video document along with your application.
Languages: German, English
Application Deadline: 15 June 2020
Course Fee:

Workshop: 200 EUR (includes passive participation at Master Course)
Master Course active (register and pay until June 15, 2020): EUR 490 (includes workshop)
Active participants: Please note the possibility of applying for a partial scholarship and financial aid for the purchase of an USB-Microphone
Please see here our Conditions of Participation.