---
Feldenkrais® for Musicians
---
---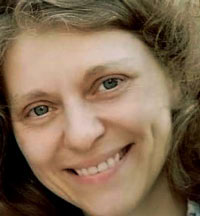 ---
---
The Method and its Benefits for Musicians
The Feldenkrais Method® was conceived by the engineer, physicist and judoka Moshe Feldenkrais. This ingenious learning method favors evolution enabling the human being to reach his or her potential in a more immediate and natural way, through a systematic work of unification between motor activity and thought.
Making music is a complex act that requires complete, mature and free human beings, aware of their potential and in full possession of their skills. Due to the sophisticated mechanisms and habits that are established during the learning phase, this process, which should be as fluid as possible, can lead to physical, emotional and mental tensions that prevent direct, immediate and organic access to the musical content. The Feldenkrais Method® promotes greater unity between body and mind through a fascinating and deep awareness work, making the approach to music simpler, more spontaneous and more creative.
Some of the benefits felt by the musicians who embraced this discipline are: rediscovery and growth of their own potential, improved ability to adapt to new situations, greater ease in solving the most difficult technical passages, adaptable posture according to the circumstances, trust and confidence in their own capacities, physical and mental flexibility, inner freedom, independence, inventiveness and creativity during the musical practice, remarkable improvements in cases of issues related to their profession such as focal dystonia, tendinitis and fear deriving from performance anxiety.
About the course
Through classic Feldenkrais Awareness through movement® (ATM) lessons, chosen specifically for musicians, the students will be able to regain new self-image modules enriching the knowledge of the "Self". The teacher will give also an overview of some fundamental principles and useful hints for musicians in order to make them more aware and able to manage their daily practice with greater ease.
Awareness through movement® - Group lessons
During a Feldenkrais Awareness through movement® lesson, participants are gently guided by the teacher with simple verbal instructions through a sequence of movements. Reducing effort and fatigue, they will acquire an even greater capacity of differentiation and better sensitivity toward themselves. The attention will be channeled on the quality of the movement, not on the goal; body and mind will move in unison, investigating and exploring with curiosity. The students will move at their own pace, with their own means, without imitating anyone, as their uniqueness will be the source and the treasure that they will learn to appreciate and cherish.
Group lessons (50 min.) are planned to be taught once a day as part of the courses which are taking place during this very period from (see blackboard). Inscription until 5 p.m. of every day before until filled. Please note: Due to COVID-19 precautions not more than 10 participants per session can be admitted.
Individual lessons of body awareness on demand
Students can also ask the teacher for individual lessons as Functional Integration® or specific lessons to learn how to get rid of tensions while playing the instrument or while singing.
Equipment needed for a Feldenkrais® lesson: a mat or a quilt for lessons on the floor (not provided by EMIV). Comfortable clothing recommended.
Languages: English (Italian, French and Romanian translation when needed)
Course Fee:
Group lessons:


2 lessons for free for students enrolled in an EMIV Masterclass.
Every extra session: 15€.
External students that would like to participate only to Feldenkrais group lessons: 20€ per session.

Individual body awareness lessons:


50€ per session for students enrolled in an EMIV Masterclass.
80€ per session for external students
Please see here our Conditions of Participation.
---