Vienna Violin Camp for Kids
---
---
For Kids age 5-11
---
Faculty
---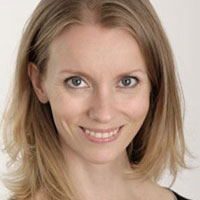 ---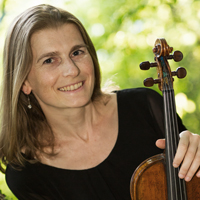 ---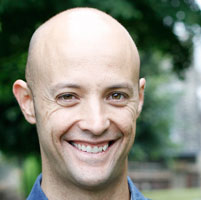 ---
Piano Accompaniment: Kanako Sekine
Camp Counselors: Elisabeth Adler, Sandra Binder, Timothy Tercero
---
Join us for a week long intensive course for violin in the beautiful Laudon Palace and its gardens in the outskirts of Vienna.
The aim of the course is to support the participating children in deepening and practicing their fundamentals of playing the violin and to apply them with greatest joy in making music together in small and bigger groups.
The daily program from Monday to Friday consists of classes in smaller and bigger groups.
Activities: Camp counselors provide the children with creative indoor and outdoor activities to support the developing brains and bodies with the necessary exercise and play.
All children from 5-11 learning to play the violin are invited. Since the course is mainly based on the Suzuki approach, repertoire will mainly be from that school, complemented by further adequate repertoire. All repertoire will be communicated in due time before the course starts.
A maximum of 36 children will be accepted.
Program: Group lessons, exercises for bow and left hand, "Üben üben – Practicing practice", ensemble pieces. With selected pieces from the Suzuki Violin School repertoire Books 1-4 and additional pieces.
General Daily schedule: 09:00-09:30 Arrival and Morning Circle, 09:30-12:00 Group Classes and Outdoor Activities, 12:00-13:15 Joint lunch (included in the course fee) and playing time, 13:15-16:30 Group Classes, Outdoor Activities and Afternoon Circle. Parents and children will receive a detailed schedule with their classes upon arrival.
Saturday, 13 July, morning free, at 17:30: Concert at a Heuriger and dinner together.
Sunday, 14 July: 9:30-11:00: Dress Rehearsal, 11:30-12:30: Final Concert in Laudon Palace Freskensaal
Preparation: Based of Suzuki Violin books 1-4 and additional repertoire. The repertoire will be communicated in due time before the course starts.
Qualification: The course is designed for all children age 5-11 learning the violin following the Suzuki method and other approaches.
Please note: Parents are liable for their children. For more information, please see below under 'Parents Presence on Campus.'
Languages: German, English, partly Spanish
Course Fee:

Deposit payment (as part of the course fee): EUR 150
Regular Course (register and pay until June 01, 2019): EUR 400

Application deadline: 01 June 2019 – please consider that this course will sell out!
Click here to register