[vc_row padding_top="0px" padding_bottom="0px"][vc_column fade_animation_offset="45px" width="1/4″]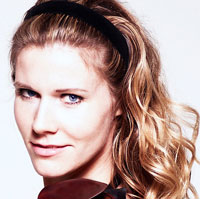 [/vc_column][vc_column fade_animation_offset="45px" width="3/4″]
Violin
[/vc_column][/vc_row][vc_row padding_top="0px" padding_bottom="0px"][vc_column fade_animation_offset="45px" width="1/2″]
29 July – 02 August
N.N., Piano
[/vc_column][vc_column fade_animation_offset="45px" width="1/2″][/vc_column][/vc_row][vc_row padding_top="0px" padding_bottom="0px"][vc_column fade_animation_offset="45px" width="1/1″]
Hamburg-born Sabrina-Vivian Höpcker was first taught violin by her father. At the age of eleven she made her debut as a soloist at the "European Young Musicians Festival" in the Philharmonic Hall at the Gasteig in Munich.
She studied violin with Maria Grevesmühl, Max Rostal, Josef Rissin and Jens Ellermann, as well as Zakhar Bron and his assistant Sergei Fatkoulin, at the "Escuela Superior de Música Reina Sofía" in Madrid.
The collaboration with Max Rostal, Isaac Stern, Yehudi Menuhin, Giuliano Carmignola, Zubin Mehta and Placido Domingo have given her valuable inspiration and artistic stimulation.
Sabrina has won 1st prizes at many national and international violin competitions, last at the International Abbado Violin Competition in Milano. She holds the Hofheim am Taunus Bach Award, the "Paolo Borciani" Prize for chamber music and the "Alois-Kottman-Prize in Gold".
As a soloist she has worked with ensembles such as the Bavarian State Orchestra and conductors like Zubin Mehta. Along with appearances at major concert venues all over the World she has performed in many of the most important music festivals.
Sabrina also very much enjoys to work with orchestras. For 16 years she has been the first concertmaster of the NWD Philharmonic and served as a first concertmaster in almost all important northern German orchestras. Sabrina-Vivian Höpcker derives particular artistic satisfaction from chamber music and devotes herself to it with a special fervor.
As a teacher she enjoys passing on her knowledge and practical experience in musical life in masterclasses all around the world. Her students have been prize winners of competitions and auditions.
For further information please visit www.sabrinavivianhoepcker.com
[/vc_column][/vc_row][vc_row padding_top="0px" padding_bottom="0px"][vc_column fade_animation_offset="45px" width="1/1″]
Program and Preparation: the international concert repertoire. At least 3 works by different composers, one work from the epoch of Viennese Classic is recommended.
Qualification: adequate mastery of the instrument. Please send in a web-based tone/video document along with your application.
Languages: English, German, Spanish
[/vc_column][/vc_row][vc_row padding_top="0px" padding_bottom="0px"][vc_column fade_animation_offset="45px" width="1/1″]
Terms and conditions of participation
[/vc_column][/vc_row][vc_row padding_top="0px" padding_bottom="0px"][vc_column fade_animation_offset="45px" width="1/1″]
Dates
| | | | | |
| --- | --- | --- | --- | --- |
| July 29, 2018 | to | August 2, 2018 | | |
Prices
| | |
| --- | --- |
| Early bird | €590,00 |
| Regular course | €630,00 |
| Late registration | €630,00 |
| Passive Participation | €220,00 |
More
| | | |
| --- | --- | --- |
| July 29, 2018 - August 2, 2018 | | |
| Early bird | €590,00 | |
| Regular course | €630,00 | |
| Late registration | €630,00 | |
| Passive Participation | €220,00 | |
[/vc_column][/vc_row]