[vc_row padding_top="0px" padding_bottom="0px"][vc_column fade_animation_offset="45px" width="1/4″]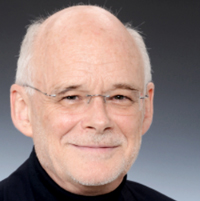 [/vc_column][vc_column fade_animation_offset="45px" width="3/4″]
Piano
[/vc_column][/vc_row][vc_row padding_top="0px" padding_bottom="0px"][vc_column fade_animation_offset="45px" width="1/2″]
23 July – 31 July
[/vc_column][vc_column fade_animation_offset="45px" width="1/2″][/vc_column][/vc_row][vc_row padding_top="0px" padding_bottom="0px"][vc_column fade_animation_offset="45px" width="1/1″]
The British pianist Martin Hughes made his first appearance at London's Wigmore Hall at the age of twelve. At sixteen he entered the Conservatoire National Supérieur de Musique de Paris in the class of Yvonne Lefébure. At eighteen he made his debut at the Salle Gaveau, Paris and on BBC radio. He went on to study at the Moscow Conservatory with Lev Oborin, and worked also in Aldeburgh with Benjamin Britten and in Positano with Wilhelm Kempff. There followed tours to the USA, the USSR, Europe and Israel, together with invitations to many of Europe's broadcasting networks, and appearances with major orchestras. A series of seven recitals on London's South Bank sponsored by the Kirckman Society established his critical reputation.
Martin Hughes's performances of Beethoven and Schubert have won him critical praise in many countries, and he has performed the piano sonatas of Beethoven and Schubert in complete cycles. His intellectual approach owes much to the influence of a former colleague, Hans Heimler, who in his Viennese years studied with Berg, Schenker and Weingartner.
Of Martin Hughes's article on the interpretation of Beethoven's piano music ("Interpreting Beethoven" ed. Stowell, Cambridge University Press 1994) Paul Badura-Skoda wrote "Every pianist who is seriously interested in rendering the spirit of a Beethoven piano work ought to read it".
Formerly professor in the Piano Department at the Universität der Künste Berlin, Martin Hughes has given masterclasses for the University of Cambridge, the Conservatoire National Supérieur de Musique Paris, the Sibelius Academy Helsinki, Seoul National University, as well as in the USA, Israel, Hong Kong, China, Japan, France, Norway, Switzerland, Germany, Poland, Czech Republic, Romania and Austria. In October 2002 he was appointed Professor at the Universität für Musik und Darstellende Kunst Wien where he was for eight years chairman of the Solo Keyboard Institute. He is Visiting Professor at the Elisabeth University in Hiroshima, Japan.
[/vc_column][/vc_row][vc_row padding_top="0px" padding_bottom="0px"][vc_column fade_animation_offset="45px" width="1/1″]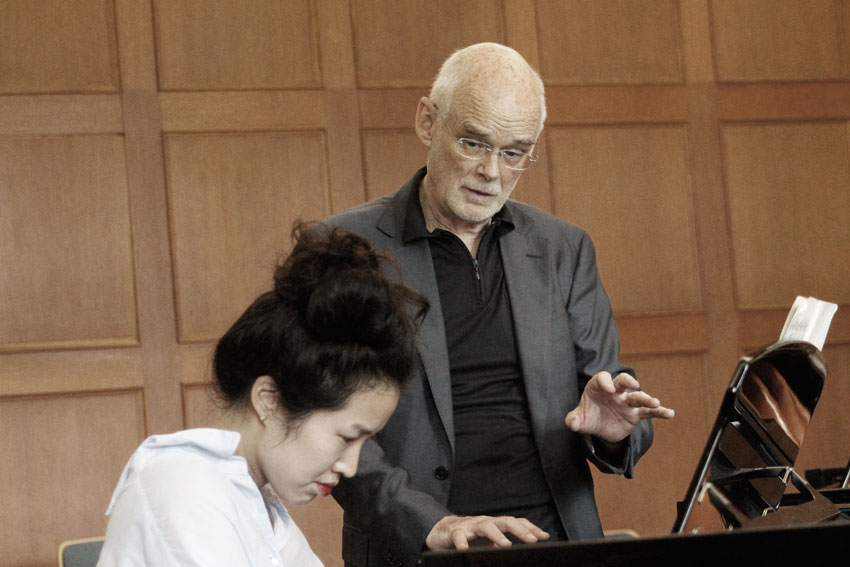 [/vc_column][/vc_row][vc_row padding_top="0px" padding_bottom="0px"][vc_column fade_animation_offset="45px" width="1/1″]
Program and Preparation: the international concert repertoire. At least 3 works by different composers, one work from Viennese Classics is recommended.
Qualification: adequate mastery of the instrument. Please send in a web-based tone/video document along with your application.
Languages: German, English, French, Russian
[/vc_column][/vc_row][vc_row padding_top="0px" padding_bottom="0px"][vc_column fade_animation_offset="45px" width="1/1″]
Terms and conditions of participation
[/vc_column][/vc_row][vc_row padding_top="0px" padding_bottom="0px"][vc_column fade_animation_offset="45px" width="1/1″]
Dates
| | | | | |
| --- | --- | --- | --- | --- |
| July 23, 2018 | to | July 31, 2018 | | |
Prices
| | |
| --- | --- |
| Early bird | €590,00 |
| Regular course | €630,00 |
| Late registration | €630,00 |
| Passive participation | €220,00 |
More
| | | |
| --- | --- | --- |
| July 23, 2018 - July 31, 2018 | | |
| Early bird | €590,00 | |
| Regular course | €630,00 | |
| Late registration | €630,00 | |
| Passive participation | €220,00 | |
[/vc_column][/vc_row]