[vc_row padding_top="0px" padding_bottom="0px"][vc_column fade_animation_offset="45px" width="1/4″]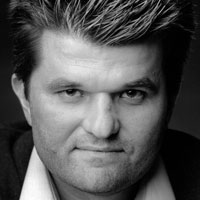 [/vc_column][vc_column fade_animation_offset="45px" width="3/4″]
Conducting Retreat in Italy
[/vc_column][/vc_row][vc_row padding_top="0px" padding_bottom="0px"][vc_column fade_animation_offset="45px"]
01 – 04 November
Castiglione del Lago, Italy
Orchestra Ars et Labor
A co-operation of Associazione Ars et Labor, Perugia, and European Music Institute, Vienna
Location: Scuola de Musica del Trasimeno
[/vc_column][/vc_row][vc_row padding_top="0px" padding_bottom="0px"][vc_column fade_animation_offset="45px"]
---
Jörg Birhance
studied conducting with Sergiu Celibidache, Constantin Bugeanu and Jorma Panula. Further important impulses he received through the conducting school of Hans Swarowsky.
He appeared as guest conductor with the Kremerata Baltica, Südwestdeutsche Philharmonie Konstanz, Brno Philharmonic, Orquesta Ciudad de Granada, Orquesta Sinfónica de Málaga, Orchester der Beethovenhalle Bonn, Moscow Symphony Orchestra, the Orchestra of the Norwegian Academy of Music, Oslo, as well as with numerous orchestras in Asia and Latin America.
Jörg is Artistic Director and Conductor of WienSinfonietta, Artistic Director of European Music Institute Vienna and has been Vice Artistic Director of Wiener Meisterkurse. From 2005-2011 he was Conductor and Music Director of "Blutenburg Kammerphilharmonie München" and "Opera Nymphenburg".
Besides the symphonic standard repertoire, his passion and dedication belongs to the symphonic œvre from Haydn to the 20th century and the operas of Mozart. Jörg is also constantly seeking after re-discovering orchestral and opera masterworks of composers being lost or forgotten through the turmoil of the first half of the 20th century, such as Egon Wellesz, Ernst Krenek, Edmund von Borck, Erwin Schulhoff and Rudi Stephan.
He has held master courses in conducting at Wiener Meisterkurse as well as in Germany, Hungary, Italy and México. Currently he is Guest Professor for conducting at ARTS2, École supérieure des Arts de la Fédération Wallonie-Bruxelles in Mons, Belgium.
---
[/vc_column][/vc_row][vc_row padding_top="0px" padding_bottom="0px"][vc_column fade_animation_offset="45px" width="1/1″]
Program and Preparation: The retreat is designed for beginning and advanced conductors who want to deepen their musical knowledge and improve their conducting skills in a calm and relaxed atmosphere. It includes work on conducting technique, score analysis and rehearsal technique. The participants chose at least two symphonies from the following repertoire:
Repertoire:
Wolfgang Amadeus Mozart, the late symphonies:
Symphony No. 35 in D 'Haffner', KV 385
Symphony No. 36 in C 'Linz', KV 425
Symphony No. 38 in D 'Prague', KV 504
Symphony No. 39 in Eb, KV 543
Symphony No. 40 in g, KV 550
Symphony No. 41 in C 'Jupiter', KV 551
Qualification: prior training as conductor or instrumental musician. Please send in a c.v. along with your application. The number of participants is limited.
Schedule:

Arrival in Castiglione del Lago on 31 Oct afternoon
1-3 Nov: daily orchestra rehearsal 10-14 h with appr. 25 min podium time each. Afternoon session 17-19 h: discussion, analysis, technique
4 Nov: GP at 9:30 h and Concert at 11:30 h, retreat ends after common lunch around 14:30 h.

Languages: German, English, Spanish, French
Active Participants: participate in all sessions with orchestra podium time and in concert

Passive Participats: participate in all sessions without podium time
Deadline for Applications: 15 September 2018
Travel and Accommodation: Fly in to Rome Airport, from there a bus, or from Roma Termini train station via train to Chiusi. A shuttle from Chiusi train station to Castiglione del Lago will be provided. The course organisation will provide special rates in local hotels.
---
[/vc_column][/vc_row][vc_row padding_top="0px" padding_bottom="0px"][vc_column fade_animation_offset="45px" width="1/1″]
Terms and conditions of participation
[/vc_column][/vc_row][vc_row padding_top="0px" padding_bottom="0px"][vc_column fade_animation_offset="45px" width="1/1″]
Dates
| | | | | |
| --- | --- | --- | --- | --- |
| November 1, 2018 | to | November 4, 2018 | | |
Prices
| | |
| --- | --- |
| Regular Course Active | €600,00 |
| Late Registration Active | €600,00 |
| Passive participation | €200,00 |
More
| | | |
| --- | --- | --- |
| November 1, 2018 - November 4, 2018 | | |
| Regular Course Active | €600,00 | |
| Late Registration Active | €600,00 | |
| Passive participation | €200,00 | |
---
[/vc_column][/vc_row][vc_row padding_top="0px" padding_bottom="0px"][vc_column fade_animation_offset="45px" width="1/4″]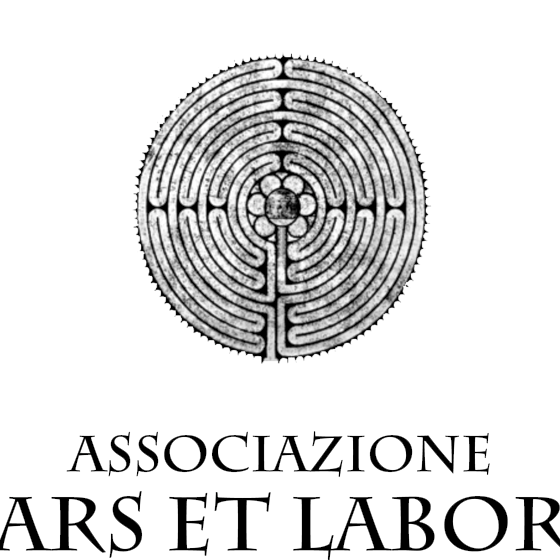 [/vc_column][vc_column fade_animation_offset="45px" width="1/4″]

[/vc_column][vc_column fade_animation_offset="45px" width="1/4″][/vc_column][vc_column fade_animation_offset="45px" width="1/4″][/vc_column][/vc_row]