[vc_row padding_top="0px" padding_bottom="0px"][vc_column fade_animation_offset="45px" width="1/4″]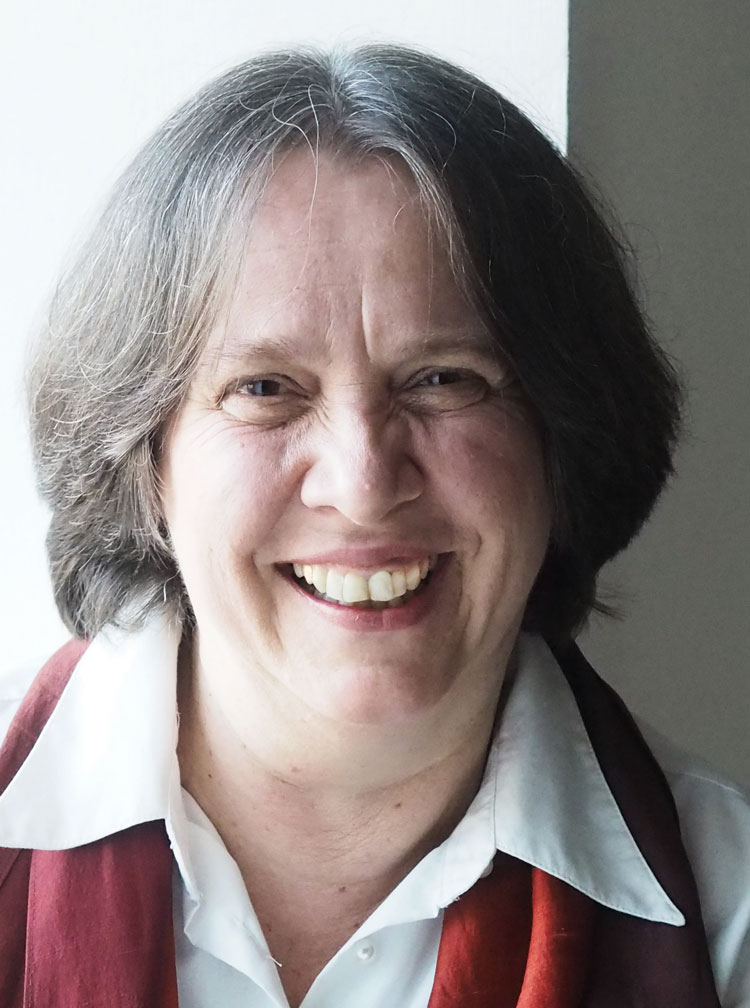 [/vc_column][vc_column fade_animation_offset="45px" width="3/4″]
Piano & Chamber Music
[/vc_column][/vc_row][vc_row padding_top="0px" padding_bottom="0px"][vc_column fade_animation_offset="45px" width="1/2″]
05 – 10 August
[/vc_column][vc_column fade_animation_offset="45px" width="1/2″][/vc_column][/vc_row][vc_row padding_top="0px" padding_bottom="0px"][vc_column fade_animation_offset="45px" width="1/1″]
Christa Bützberger
, pianist, performs regularly throughout Europe, appearing in solo recitals, concerts with orchestra and chamber music. Since her very first impact with musical career, she has been interested in the non-interpretable aspects of music. Therefore, when attending in Saluzzo a seminar with Sergiu Celibidache in 1987 about phenomenology, she begins a profound study on phenomenology frequenting for seven years all his seminars at the University of Mainz and in Munich, where she attends also numerous rehearsals and concerts of this extraordinary artist with Münchner Philharmoniker. The consistency of these studies was a very selected activity as performer, always directing the attention towards the conditions that allow the sound to become music.
She played in prestigious concert halls such as Tonhalle Zürich, the Victoria Hall in Geneva, Accademia di S. Cecilia in Roma and she was invited as a guest artist in festivals such as Settembre Musica Torino, Asolo Musica, Accademia Chigiana di Siena, Zürich Junifestwochen, Kerszthely Festival, Gödollö Festival and others.
Christa Bützberger, born in Zurich (Switzerland) finished her diploma cum laude at the Conservatory of Zurich and Winterthur. Her teachers came from the great German and French school (direct pupils of Arthur Schnabel, Eduard Erdmann, Alfred Cortot, Lazare Lévy and Edwin Fischer). Moreover she received precious suggestions from Vitalj Margulis and Vlado Perlemuter. Concerning chamber music, working with Riccardo Brengola (Accademia di S. Cecilia, Roma) and Franco Rossi was particularly valuable. From a technical point of view, her meeting with pianist Marina Rossi has been of fundamental importance. She won several prizes in international competitions (first prize winner at Pembaur competition, Bern, Migros prize and others).
She regularly conducts master classes and lectures at music schools, music conservatories and international academies and founded in 2000 the International Piano and Chamber music Masterclass ARS ET LABOR.
She lives in Perugia (Italy) and develops her main activity by giving concerts with the ARS ET LABOR piano trio.
[/vc_column][/vc_row][vc_row padding_top="0px" padding_bottom="0px"][vc_column fade_animation_offset="45px" width="1/1″]
Approach: The course offers the opportunity to get to know the potential of the phenomenological approach in musical practice. The discovery of intersubjectively verifiable structures and laws in the musical experience can liberate technical playing skills at the same time. For chamber music, the phenomenological approach means understanding and getting aware of functional connections between the partners on the basis of a common orientation beyond personal interpretation.
In order to deepen the theoretical basics of this method, the course also offers a one-hour daily introduction to phenomenology in connection with music.
Program and Preparation: the international concert repertoire. At least 3 works by different composers, one work from Viennese Classics is recommended.
Qualification: adequate mastery of the instrument. Please send in a web-based tone/video document along with your application.
Languages: German, Italian, French, English
[/vc_column][/vc_row][vc_row padding_top="0px" padding_bottom="0px"][vc_column fade_animation_offset="45px" width="1/1″]
Terms and conditions of participation
[/vc_column][/vc_row][vc_row padding_top="0px" padding_bottom="0px"][vc_column fade_animation_offset="45px" width="1/1″]
Dates
| | | | | |
| --- | --- | --- | --- | --- |
| August 5, 2018 | to | August 10, 2018 | | |
Prices
| | |
| --- | --- |
| Early bird | €590,00 |
| Regular course | €630,00 |
| Late registration | €630,00 |
| Passive participation | €220,00 |
More
| | | |
| --- | --- | --- |
| August 5, 2018 - August 10, 2018 | | |
| Early bird | €590,00 | |
| Regular course | €630,00 | |
| Late registration | €630,00 | |
| Passive participation | €220,00 | |
[/vc_column][/vc_row]